I design
products, experiences, interactions, interfaces, content
to make the natural and man-made world a better place for the future.
Currently working at Oracle NetSuite Barcelona Development Hub.
NetSuite is the number one in cloud ERP software.
More than five years experience in complex cloud software
B2B eCommerce Management
B2B Personalization
Project Management
Time Tracking
Implemented design thinking in development driven environments
Continuous advocacy for design as the team effort
Clear communication of design work in written and oral form
Consciously disrupting scrum ceremonies
Human Computer Interaction teacher
I used to give weekly Human Computer Interaction lectures to students of Masaryk University. It was amazing to observe how students changed their perspective to a user interface and how some of them mastered the craft of telling the story behind. I miss teaching.
Collection of three acrylic paintings created in collaboration with my brother Michal Augustini in December 2019. It is important in this busy world to know when to Switch On and Switch Off while the technology around is in Stand By.
We are preparing more objects to complete the collection.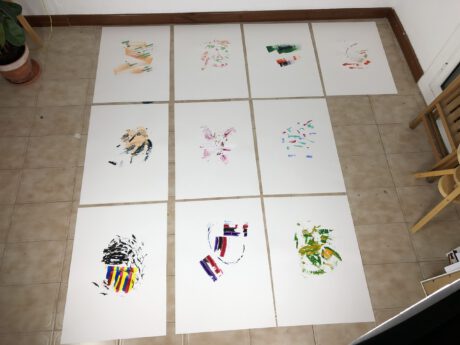 I am presenting exhibition that puts in contrast digital behaviour and the reality. The impact technology has on humanity. Pictures go backwards in creative process. Through the millimetre perfect screen prints and the prototypes to the initial sketch.